SEO for Holiday Sales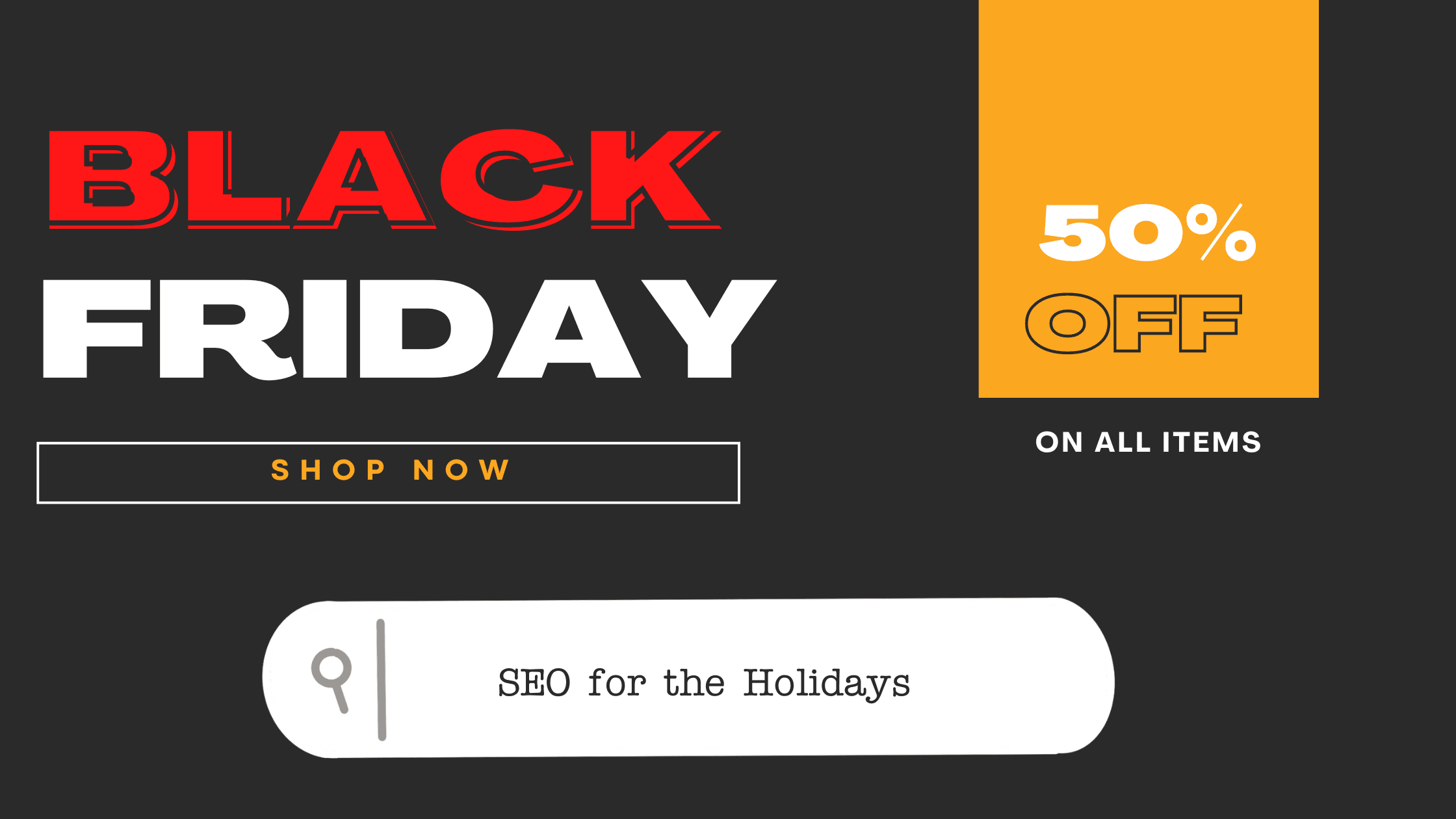 Are you preparing your ecommerce store for the upcoming boxing day? well here's a guide and few tips to help you capture as much sales as possible during the holidays.
The Calculator
I like to start planning by creating a simple calculator to understand the effort and impact an SEO campaign can have. It's very simple to create and looks like this:

You can have a copy of this sheet here:
To use it:
Replace the AOV (average order value) with the AOV for your business
Replace the CR (Conversion rate) with the CR for your business. You can get this number from your Shopify store dashboard (if you're on shopify) or from GA. The 2 numbers are different so when you share this with stakeholders/clients make sure to clarify where did you get the data and that it's a high-level estimate.
💡
You may want to use the Conversion Rate value from GA during the holiday time specifically to be more accurate. You can also try to estimate the average order value during the holidays.
Now you can play around with this and understand - on a high-level -  how much traffic you need to generate how much revenue!
Last Year Performance
Next, have a quick look at last year's holiday sales performance and the strategy that was followed.  
Go to GA > Conversions > Goals > Goals URLs (this shows us the URLs where most goals are completed)
Do not filter by Channel.
Now collect the top performing URLs and any existing Holiday URLs from previous year (2021)
You should end up with a list like this:

You may also want to add the Goal Value in a new column.
Now you know which products your customers are more likely to buy during the holidays.
The list will probably contain the usual suspects, your most popular products/category pages, and of course some of the holiday page existing your website. Pay a close attention if there's a specific category that shows an increase demands during the holiday season.
Opportunities
Now that you have an idea of the impact/effort, you have your existing URLs and performance data, you need to look for any other opportunities that you may want to include in your strategy. In other words, you want to find what keywords/opportunities are there that you are not leveraging, and map them to existing pages, or may create new pages for them (probably the case).
In addition to your usual holiday and sale keyword research (GSC, PPC data, etc...), here's a simple way to find great opportunities:
Go to SEMRush (or any other keyword research tool) > Keyword magical tool
Type "black friday + [main product/category]" , "cyber monday + [main product/category]" , etc...
Now sort the results by the "number of results" as follows: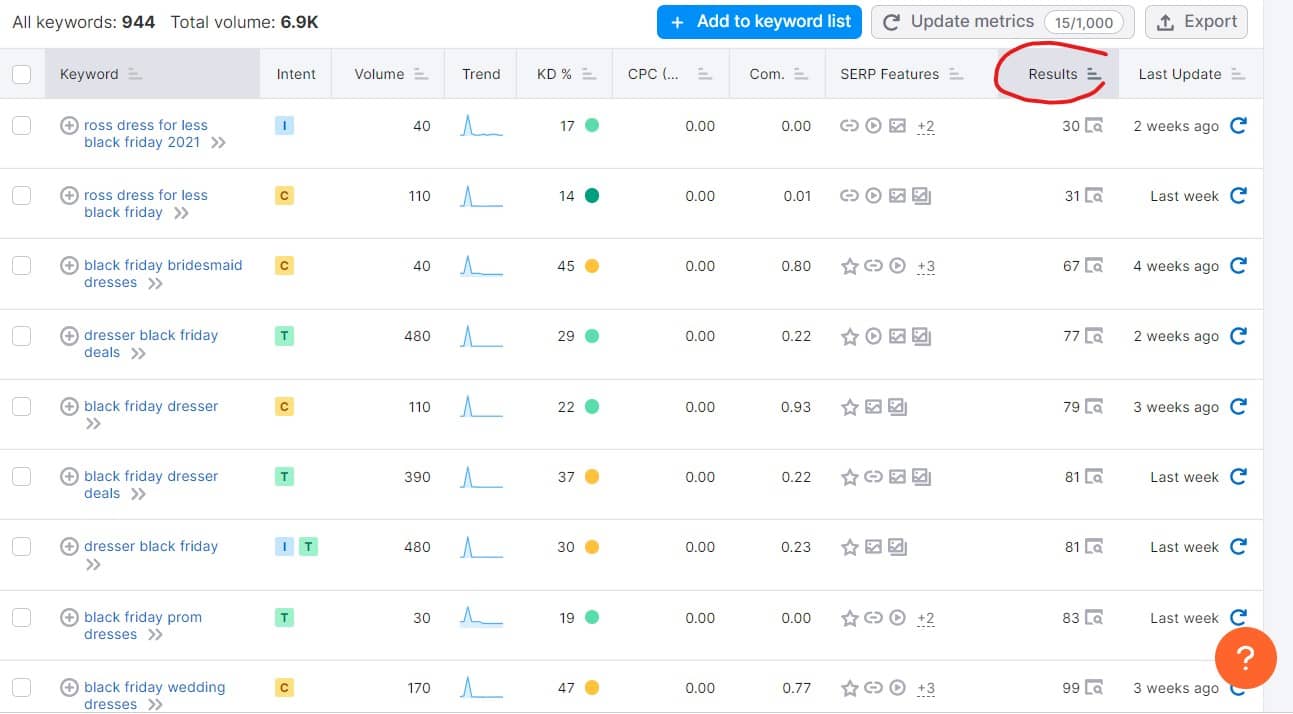 This will help you unleash so may low competition keyword opportunities since you are competing against a fewer number of results!
Ready to Rock
The road from here is pretty straight forward.
Brush/update existing holiday sales pages and other generic pages that have generated the most goal conversions last holiday, add year to <title> too.
Create new holiday sales pages that are needed to capture search demand.
Estimate at a high-level how much traffic you may get from those new pages, and use the calculator to estimate how much revenue you can potentially get this holiday, and you have a smooth buy-in from your stakeholders/clients.
💡
To estimate potential search traffic and use it in the calculator, you need to do
SEO forecasting
!
Extra SEO Tip
Make sure your internal website search redirects users to the right sale page if the search for "sale" instead of taking them to a URL that looks like this
💡
https://example.com/search?q=sale&options%5Bprefix%5D=last
The SEO Riddler Newsletter
Join the newsletter to receive the latest updates in your inbox.